Are you looking for a sports car specialist & MOT centre in Maidstone and the surrounding areas of Kent? Our sports cars servicing team are here to help you keep your performance car in peak condition.
We have a dedicated classic restoration team who provide excellent quality work, where it's a repair, full bodywork or car servicing.
Servicing your Aston Martin is extremely important, as otherwise you may be faced with larger problems, expensive bills and possible legal implications in the long run.
Whether you collect these cars as a hobby or use them on a daily basis, please make sure they are serviced regularly. Here at Kent Sports Cars Servicing, we have over 10 years in the Aston Martin industry, so we are able to offer a wide range of services, for many different models.
Servicing Porsche cars is so important, especially for classics sports cars, as it betters their performance, and ensures it's safe to drive and complies with the laws of the road.
Our technicians use the latest equipment, and we have all the necessary parts to complete any repairs. We have the latest technology, and we have all the necessary equipment to restore your Porsche and make it as good as new again.
Our experienced team can give you expert advice and tips on how to keep up the maintenance, so you can keep your car running smoothly for as long as possible.
We are an Official TVR Network Member. We also have approval from the MG Owners Club, TR Register, Club Lotus and Jaguar Enthusiasts Club. We only use genuine parts and use the factory service schedule so that we can offer a main dealer service and independent pricing.
We offer comprehensive mechanical and electrical services, and due to our enthusiast with sports cars, we have gained expert and invaluable knowledge and can offer fast and efficient diagnosis and repair services.
Lotus
MG Rover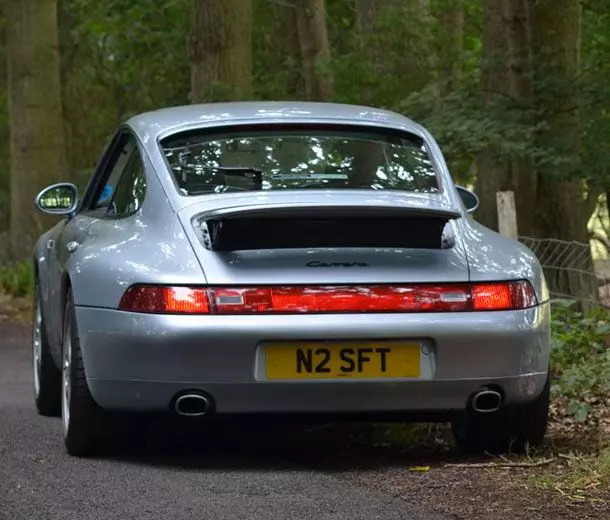 Porsche
TVR
VX220
Aston Martin
ANY BRAND, ANY MODEL
Our company is based in Maidstone, in Kent and we have over 30 years of experience in the sports car industry.
We are also one of the UK's leading sports car specialists. All our staff are fully qualified and trained to carry out any restoration, MOT, and repair services you many need, and our company is insurance approved.
Here at our professional service and MOT Centre, and all our technicians are sports car enthusiasts which is why we highly recommended by all our customers and provide high-quality engineering.

FULLY EQUIPPED WORKSHOPS
Our Kent workshops are fully equipped with the latest technology and diagnostic software systems to help us treat your classic or modern sports cars like the treasures they are.
Our professional team has the years of experience necessary to become experts in the field, so you can rest easy knowing your car is in good hands.
We offer high-quality auto services at a competitive price, so please contact us today to find more.
MOTS
Our servicing and MOT centre uses up-to-date diagnostic software that allows our team to locate and correct any issues you may have.
Our skilled Kent-based technicians use factory services schedules to ensure that your new or used car is entirely roadworthy while also sourcing genuine OE parts to help your warranty remain intact.
We can look after any mechanical or electrical needs, and as professional specialists in performance enhancement, we can offer numerous vehicle modifications and provide expert advice.
ENGINE REBUILDS
As restoration experts, our team have years of experience in engine rebuilds. We can source original parts to help maintain your used and classic car's authentic look and feel while also securing your warranty.
Engine rebuilds help keep your car in premium condition, ensuring that your classic and contemporary sports cars run smoothly and efficiently.
RESPRAYS
Our state of the art body shop facilities, twinned with our specialist team, ensures that any paintwork or resprays you have in mind can become a reality. Whatever your dream look for your sports car, our team are on hand to deliver.
We also specialise in classic car restorations, so whatever paintwork you like for your classic car, our body shop is available for any respray work.
RE-TRIMS
Our expert team can reinvigorate tired interiors with original designs to suit your personal taste using only the finest materials available.
Our professional team can provide you with your dream interior, from replacing roofs, hoods and carpets to comprehensive upholstery work and leather seating.
We also offer re-foaming and reseating services for the restoration of classic and modern sports cars. Any vision you have for your sports car, through our expertise, can become a reality.
Restorations
Here at Kent Sports Cars Servicing, we are a worldwide authority on classic sports car restoration. We have a long history of restoration projects, so you can be sure your vehicle is in safe hands. Our garages available in Kent offer car services of any type and model from any era, from Pre-War MGs to 1980s Aud Quattros.
Our restoration team has a collective 120 years of classic car experience and can work on any sized project. We can offer full or part nut and bolt restoration to original or concourse condition with all our restoration work done in-house to ensure high-quality work on every classic and used cars job.
Whatever the scale of restoration needed, our team are on hand to bring your classic car back to life. Our comprehensive shot, sand and aqua blasting facilities, along with our spraying and galvanising capabilities, can get your car as authentic as the day it was made.
Contact our sports car specialist & MOT centre today for performance car servicing and repair in Maidstone and Kent. Call 01622 890233 today to discuss your requirements.
OPENING HOURS
Monday - Friday:
8 AM - 5 PM
Saturday:
8 AM - 1 PM
STAY UPDATED