Do Aston Martins Have A Lot Of Problems
Posted by:
Admin
Tags:
Posted date:
11-08-2022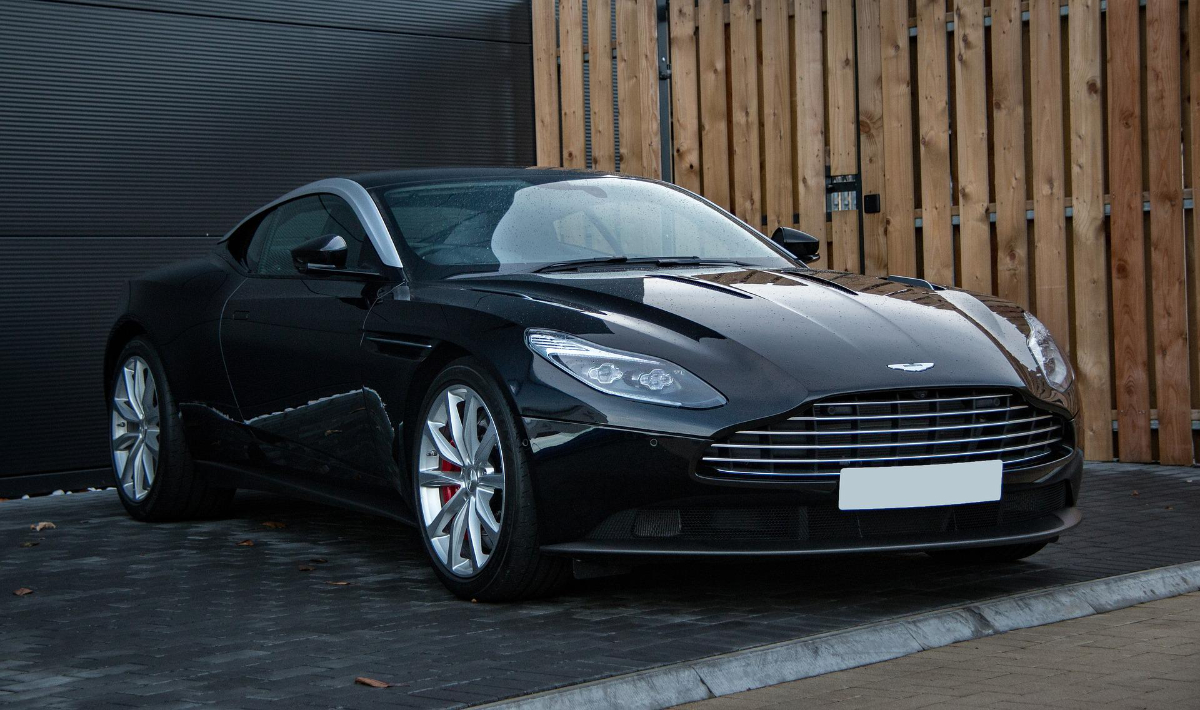 Do Aston Martins have a lot of problems? This article looks at reasons why Aston Martin are unreliable and which Aston Martin is the most reliable?
Aston Martin cars are recognised worldwide, with many associating the luxury brand with sophisticated English Spy James Bond. A strictly limited edition Aston Martin' DB9 GT Bond Edition' was released to celebrate 50 years of partnership with the James Bond franchise. The Aston Martin DB5 is the luxury brand's most recognised model and one of the most quintessentially British and prestigious cars in cinema history.
Another luxury car brand that struggles with reliability issues is Land Rover. On the other hand, owner feedback on luxury cars made by Porsche regard the vehicles as very reliable. Not all luxury cars are considered 'bad cars' in regards to reliability, yet the best cars are those crafted using modern manufacturing techniques.
Aston Martin Common Problems
Two of the most common problems reported by Aston Martin Owners are Electrical faults and Transmission failure. Another noted issue is the wearable parts, as these can easily wear out if the car is driven hard, and replacements can be very expensive.
One wearable part easily damaged is the brakes; if the Aston Martin is driven hard often or used on racetracks, the brakes won't last long and may need repairing before the end of expected service life.
Similarly, premature clutch wear is a noted issue for several Aston Martin car models. Get your Aston Martin repaired as soon as a problem arises to avoid high repair costs.
A controversial subject for Aston Martin owners is the Sportshift transmission introduced during the mid-2000s. The Sportshift transmission is designed for sports cars, making it perfect for the track, yet on the road, it can be jolty, slow and become a danger.

Why is Aston Martin unreliable?
Unlike many other car manufacturers, Aston Martin builds every car by hand, making it appear one of the more prestigious cars. More errors can occur when built by hand, as line machinery is unable to notice inconsistencies, and the human eye isn't as systematic.
The decision against modern manufacturing techniques makes Aston Martin cars less reliable than competing manufacturers and can lead to a wider array of problems rather than a few isolated and expected issues.
Exotic cars built by hand are often portrayed as more appealing, owing to the sense of craftsmanship. Yet, in reality, humans can make a lot more mistakes, creating a wider array of problems to solve. Robots can be programmed and ensure they follow a set list of instructions, and often errors are reported immediately by the computer.
Aston Martins' have questionable reliability compared to the average mainstream car brand, yet their handmade luxury cars and sports cars retain a niche market.
Despite a wealth of experience and common knowledge amongst colleagues, one engine can end up being completely different from another.
This can determine each Aston Martin's longevity and explain why differing Aston Martin owners have differing ownership experiences and why unique issues are often regarded by many owners as 'just a quirk' of the luxury brand.
Over recent years Aston Martin has begun introducing more robotic, modern manufacturing techniques to help make Aston Martins reliable and profitable.
The move into modern technology will help reverse Aston Martin's rocky past, creating more reliable models with few problems compared to older models.
Nevertheless, Aston Martin owners are assured by the luxury brand that the sports cars are still primarily built by hand, thus preserving the prestigious car status whilst responding to a few issues highlighted by owner feedback and consumer reports.
Still, Aston Martin owners are warned that after ten to twelve years, the luxury cars shouldn't be used as daily drivers, as maintenance and repair costs can dramatically increase in vain of a smooth drive.
J.D. Power is an automotive company that produces a 'power vehicle dependability study' each year; Aston Martin fails to appear on the list, further portraying the car brand's unreliability.
How reliable is Aston Martin?
When thinking of the Aston Martin brand, you'll likely picture the suave British spy James Bond speeding through streets in the famed DB5 model. With bad guys in pursuit, Bond never seems to have no trouble starting his Aston Martin, making many owners forget the luxury brand's rocky past and questionable reliability.
Costing a small fortune and being expertly built by hand, Aston Martins are very prestigious cars, yet the luxury brand's longevity is an issue for many owners. But apart from making some of the coolest, most recognisable cars, let's determine how reliable Aston Martins really are. There's a mixed view when it comes to Aston Martin's longevity.
At one point, Aston Martin's were very unreliable, but they have become more dependable in recent years. Second-hand Aston Martins are generally not reliable, as their shelf life is between 10 to 12 years. Some older models are considered more reliable than others, yet with mid-2000 releases becoming relatively affordable, Aston Martin's luxury cars are slowly becoming regarded as average mainstream cars.
If you're considering the purchase of a second-hand Aston Martin, expert opinions recommend inspecting the clutch and manual gearbox for general wear and tear. Moreover, without proper care, corrosion can easily set in on used Aston Martin cars. Even recent 2000 models have been sporting weather damage, especially in wetter climates, so ensure you check for this before purchase.

Which Aston Martin Is The Most Reliable?
Since being first established in 1913, Aston Martin has released various car models, including sports cars, luxury cars, saloons and grand tourers. One name regularly applied by the luxury brand is 'Vantage'; this refers to Aston Martin cars with higher performance than other models, generally using more modern technology and fixing issues highlighted through owner feedback.
There are several V12 Aston Martin Vantage models, including the Aston Martin DB9 (2004–2016), Aston Martin DBS Superleggera (2018-present), and Aston Martin Rapide (2010–2020).
Between 1972 and 1973, the Aston Martin Vantage was a singular model, distinguished as the straight-6 powered version of the DBS version. However, the name is now used to indicate Aston Martin's highest-performing luxury and sports cars.
Over recent years the luxury car brand has focused on improving Aston Martin's longevity, reducing common problems, including trouble starting the car, electrical faults and sportshift transmission failure. Success can be seen in the newer models that possess more reliable Mercedes AMG engines or those with Aston Martin's own V12 engine.
The V12 engine is essentially based on two Ford Duratec V6s put together and is featured in Aston Martin DB11 (2016-present), refreshed DBS model (2007 to 2012) and even more recent Aston Martin DBS Superleggera (2018-present).

The most reliable Aston Martin Cars
There is limited evidence to indicate a considerable difference between the present Aston Martin models when considering reliability.
Although the Superleggera received little bad press after release, with few problems reported. Based on owner feedback, the 2005-2017 Aston Martin Vantage model is the most reliable version, with only a few issues.
Positive owner reviews for the Vantage continued to grow as newer versions were released. But as with any luxury sports car brand, Aston Martin has had a rocky past with questionable reliability. A few issues were highlighted with the older models, respectively being fixed for the newer models, namely;

Between 2005 and 2006 certain cars had trouble starting, and suggested electrical faults.
The sportshift transmission on models between 2010 and 2013 was known to fail prematurely.
Some older models now possess considerably high mileage, or for an Aston Martin at least, indicating no consumer reports have highlighted any major issues.
Aston Martin owners describe the V12 engine as 'bulletproof' when properly maintained and used correctly. Scheduled maintenance can ensure a long service life for prestigious cars, and repair costs are kept low.

What Are the Main Issues With the Aston Martin?
The two main issues linked to Aston Martin Cars are Electrical faults and sportshift Transmission failure. A few issues regularly brought up by Aston Martin owners are listed below.
Electrical Faults and/or Breaks
Sportshift Transmission Failure
Further owner feedback provides additional common issues, one main problem being the wearable parts such as brakes. Although designed with a Sportshift Transmission, Aston Martin cars can be easily damaged if driven hard on a sports track.
Sportshift Transmission was introduced to speed up gear changes, yet this has caused a few problems and further increased Aston Martin's unreliable image.
As with any vehicle, if the problems are left for extended periods, the repair costs will increase, so ensure routine maintenance checks to spot issues early on. Replacement parts can be impossible to find and pricey, especially for the older models. Older models are more prone to issues as they weren't crafted with the modern manufacturing techniques used today.
Although, Aston Martin owners have reported a few issues even with the newer, more mainstream models. Many owners will regard the issues as 'just a quirk' and part of owning a handmade exotic luxury sports car.

---
If you want to find out more about Aston Martin servicing in Kent, or about their servicng and repair within Maidstone and Kent, then get in touch today.