How Do You Maintain a Vintage Car
Posted by:
Admin
Tags:
Posted date:
25-11-2020
Are you looking for more information about how to maintain a vintage car? Read out helpful tips below to ensure your classic car is kept in great shape.
Keep it Clean
Classic car maintenance is vital. You mustn't let dust or dirt build up on your vintage car. Don't let dirt or dust build-up on your vehicle. Dust and dirt can cause untold problems for your car, like rust, chipping paint and impaired performance.
When you have washed and thoroughly cleaned your car, rinse your vehicle well and use a soft rag or chamois leather to dry it thoroughly. Take time to do this it will remove any residual soap scum and prevent watermarks on your paintwork, chrome or windows. It is best practice to add a good coating of wax; this layer will help protect your car while enhancing its beauty.

Don't Make Modifications
Classic car ownership is terrific, and while it might be tempting to make some stunning modifications to your vintage car, they could lessen its value, so it's better not to make them. You might think it seems like a great idea at the time, however, if you decide to sell it in the future the value will no doubt be significantly impacted, and not in a viable way.
Maintaining and keeping your vintage or classic car as original as possible; it will most definitely preserve its originality and the value of your vehicle. If you need to make repairs to your classic or vintage car, always try and use original parts. If you use modern parts or components on a vintage or classic car, it will impact on the value.

Storing your Vintage Car
Where you keep your classic car is essential. You need to have adequate space to offer protection to the elements of weather, extreme temperatures and moisture. The place you choose also needs to be secure.

It would be best if you gave your car a thoroughly good clean, wax and polish before you keep it in storage, it will protect your classic car against corrosion. Making sure your vehicle is completely free from moisture, dirt and salt will undoubtedly save your vehicle. You must make sure you keep your vehicle is moisture-free before it goes into storage to prevent rust when it is stored for long periods. Lubricate any rubber parts on your car to prevent them from perishing. Open the windows slightly to ensure adequate circulation this will prevent foul odours from the inside of your vehicle.
It is best practice to disconnect the battery of your classic car during storage; this will preserve its charge. If disconnecting your battery isn't an option, then you should start your car every few weeks for a minimum of 10 minutes to recharge the battery. Keep you vintage car out of direct sunlight, it this isn't possible, then you should make sure your cars are covered to prevent the paintwork from fading.

Classic car maintenance can be quite costly, mainly due to the cost of replacement parts, these parts can be quite challenging to find. However, vintage cars over time usually increase in value. You will still need to consider all this before you make your purchase. Taking good care of classic cars is not the same as looking after a new vehicle. Due to the condition and age of the different components, older vehicles require lots of care and attention to preserve them. It is vital to avoid corrosion of their original features and parts.
If your vintage or classic car is in storage, somebody should start the engine every few weeks for at least 10 minutes. If your vehicle is not in storage, try to aim to run your car at least once or twice a month. One of the main issues with old cars is that they are not used regularly. Driving your classic cars and putting them through there paces is best practice. Giving it a good drive where you are engaging the tyres, turning the wheels and using the gears will help to prevent the components and rubber seals from seizing during the time it is not used. The rubber seals will dry up when not in use if they crack or corrode you have a bigger chance of leaks developing.
You should aim to change the oil in a vintage or classic car either every six months or every 3,000 to 5,000 miles, whichever comes first.
If you keep your classic or vintage car in a long time or seasonal vehicle storage unit, it is a very effective way for you to protect your vehicle's investment. Moving your classic or vintage car to a seasonal or long-term vehicle storage unit is an effective way to protect your investment. Storing your classic car doesn't have to be stressful; however, there are some essential points to consider.
What do I need to do before Storing a Classic car?
Get the car Detailed & Prepped
Making sure your vehicle is cleaned, dried, waxed and free from dirt and grime is essential. This process will help prevent rust from appearing on your cars bodywork. It would be best if you check sure any rubber seals and components are correctly lubricated. It might seem like a little thing; however, it will prevent any corrosion of these parts.
There are some other tips you can do to protect your classic or vintage car, block the exhaust to prevent any pests from entering your vehicle. When covering your classic car, make sure you get a breathable cover rather than plastic. Plastic covers can cause condensation, which in turn can lead to rust on your cars bodywork. Fill the tank and change the oil; an empty tank can cause condensation. Check you have enough brake fluid. It is a good idea to remove the spark plugs and lubricate the cylinders before you store your car.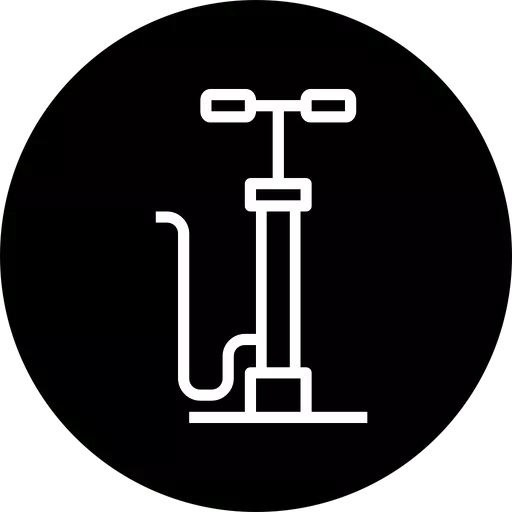 Fill Tyres & Put the Car on Jacks
When you leave a car standing for lengthy periods, the tyres can deteriorate and flat spot if they are left underinflated. You can either remove the wheels from your vehicle and put it on blocks, or if you choose to leave the wheels on you should over inflate the tyres, making sure to check them at regular intervals and occasionally roll the vehicle to prevent flats from forming.
Choose the Right Storage Location
This is essential; especially over the winter months, there are many commercial garage and storage units available for classic and vintage car storage. It is best to do some fact-finding and choose the storage unit that is right for you. Many places offer regular checks on your vehicle, dehumidifiers to prevent condensation and made to measure covers.
Make sure the storage unit is insurer approved, this might also apply if you are storing your car at your property in a garage. Wherever you choose to store you classic or vintage vehicle, it must be secure, dry and free from the elements of adverse weather conditions.
---
We hope you have gained some important information about how to maintain a vintage car. If you live in the Maidstone and Kent area, get in touch with our vintage car servicing company.