Is Aston Martin A Good Investment
Posted by:
Admin
Tags:
Posted date:
11-08-2022
Is Aston Martin a good investment? This article looks at what makes an Aston Martin a good investment? We ask: are Aston Martins reliable cars and are these the right car for your investment?
Thinking of buying an Aston Martin?
First established in 1913 by Lionel Martin and Robert Bamford, Aston Martin is now considered one of the world's most recognised luxury sports car manufacturers. Many people attribute Aston Martin's rise as a luxury car brand to David Brown, who bought the company in 1947, placing his mark on the models, naming them 'DB'.
Aston Martin boasts an impressive collection of pre and post-war iconic race cars, along with classic Aston Martin road cars, like the famed DB5. British spy icon James Bond's first debuted the Aston Martin DB5 in 1964, immediately gripping the hearts of the UK public the car went on to star in six more movies from the franchise.
Aston Martin cars' cinematic appearances and the unique handmade techniques still used by the luxury brand, Aston Martin is globally recognised and synonymous with luxury, British sophistication, and exclusivity.
Although Aston Martin signifies the luxury of England, the company has had quite a rocky past going through bankruptcy not once seven times since the company first started.
This article will take a closer look at why Aston Martins aren't generally considered the best cars for trusted investments. Spurts of bad luck can be attributed to costly production techniques, low sales volumes and the expected unreliability of Aston Martin cars.
In recent years Aston Martin has begun incorporating modern straight line manufacturing techniques to help reduce inconsistencies and minimise manufacturing costs. Updated production methods have enabled the classic car company to compete with modern competing companies, making manufacturing more affordable.
Many Aston Martins now present a good investment that won't lose money and is worth the additional up-front cash. Regardless, Aston Martin remains internationally relevant and greatly valued by existing owners and gearheads alike.
The luxury brand continually reinvents itself, producing multiple new series of top-quality sports cars for the track and Grand Tourers for road drivers, while retaining its dreamy classic ride quality. The luxury car company continue to attract an incredibly diverse collection of international marque enthusiasts and stylish clientele.

What makes an Aston Martin a good investment?
Some major deciding factors when determining a car's investment value include the build quality, current and expected demand for the model, and how rare the Aston Martin is.
Most cars are known to experience depreciation over time as parts wear down, newer and updated models are released, and general interest subsidies.
However, some exotic, rare cars can begin to appreciate after around 20 years once nostalgia sets in and the car become a classic. Appreciation can also occur with limited editions; generally the rarer the model, the greater the demand and the safer the investments.

Will the V8 Vantage appreciate in value?
The modern classic Aston Martin V8 Vantage is not only an incredibly attractive luxury car, but it possesses top-quality performance when maintained correctly. These factors support appreciation for future and modern classics, meaning the Aston Martin V8 has a great opportunity to collect value over the next decade.
Both the V8 and V12 Vantage are the perfect cars for long-term appreciation investments, as rarity, performance, and expected demand will determine the value. Although there are no free guarantees, the Aston Martin V8 and V12 Vantage are positioned to be great investments, making money for the initial buyer.
On the other hand, the Aston Martin DB9 has a few years before substantial appreciation is seen; as this model is less rare, it'll take longer than the Aston Martin Vantage.
The DB9 is still worth purchasing as it will appreciate in the future; just don't expect to make money immediately. Additionally, there are a few methods you can use to increase the chances of making money from buying and reselling a classic or modern Aston Martin. Some examples are listed below;

Check the Mileage: Simply lower mileage cars are more desirable, with lower prices and increased worth.
Find a desirable model:Although this seems obvious, ensure the model of the car you choose has received positive owner feedback and press for confidence in your purchase.
Consider a limited edition: Limited editions often have greater demand with an increased budget needed. Rarity is known to inflate the demand for a car, thus increasing the resale prices at sales auctions.
Fewer owners: Fewer owners reduce the risk of vague problems and unknown expensive repairs after purchasing a second-hand car.
Maintenance record:Similarly, a car with a regular maintenance record will provide great value for potential buyers. Details accounts of the vehicle's proper care will provide a great selling point. Include both internal and external maintenance.

Are Aston Martins reliable cars?
Unfortunately, most classic Aston Martin cars have an unreliable image, owing to them being handbuilt and using older technologies. The classic Aston Martin's are prone to unreliable parts and common issues, like transmission failure and electrical faults.
However, the modern Aston Martin models are built using robots, which means fewer mistakes are made, and those that are made are more specific rather than unique.
Yet, with regular maintenance and proper care, even a classic Aston Martin can remain in good condition past its predicted service life. Just be cautious repairs can cost a lot of money as parts may be rare, and the market price will reflect the rarity.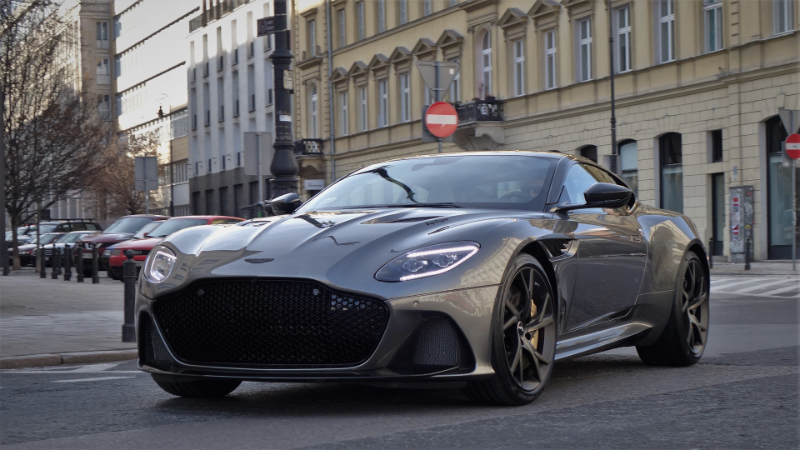 Why are Aston Martin's sometimes unreliable?
As mentioned earlier, Aston Martin hand-builds their cars. In contrast, most competing modern car brands use machines to build their models, using a broad spectrum analysis to highlight and arrange the recurring mistakes.
Yet, modern mechanical techniques are now used by Aston Martin to produce their vehicles, allowing fewer mistakes to fall through the cracks. Similarly, the company invested in a partnership with AMG Mercedes to provide higher quality and better performing parts.

The Current Market
Aston Martin is known for focusing on one unique model at a time, with limited choice compared to the competing luxury car brands. Aston Martin releases a few variations each time a new model is developed, as seen with the Aston Martin V8 (1969–1989), the V8 Vantage (1977–1989) and the V8 Zagato (1986–1990).
The current market offers only four distinct Aston Martin models; the DB11 (2016-present), the Vantage (2018-present), the DBS Superleggera (2018-present) and the DBX (2020-present), the Superleggera being a supercar derived from the DB11 (2016–present). Aston Martin continues to diversify their line, producing the DBX, Aston Martin's first SUV model, while the super exclusive Aston Martin Valkyrie is slowly released to lucky new owners.
Over the last few years, classic Aston Martin's like the DB and Vantage series has seen an incredible rise in value, making these models a great investment- if you have the capital to buy. Even the less exclusive and more modern models have seen a revival owed to the partial rarity and luxury image. Aston Martin's relationship with 007 James Bond thrives as the franchise portrays the sophisticated British luxury car as almost its own character.
Being featured in movies allows the car brand to remain established in the cultural limelight and portrays a suave style whilst benefiting the residual values.Aston Martin's core focus is to continue curating itself as the worlds leading luxury sports car brand. In 2016, the Red Bull F1 Racing team and Aston Martin partnered to produce the futuristic and innovative hypercar- 'Aston Martin Valkyrie'.
The multi-million hypercar employs racecar elements and components whilst remaining road safe, making it popular amongst a wide range of Aston Martin lovers and exotic hypercar fanatics.

Why buy an Aston Martin?
The decision to buy an Aston Martin is generally from the desiring heart, not the investment thinking head. Aston Martin's are expensive to buy, maintain and run, whilst still being regarded as unreliable.
Compared to luxury competitors Porsche or Ferrari, Aston Martin cars are less likely to hold value. Furthermore, finding replacement components to buy can prove tricky.
If you're buying a luxury sports car solely as a good investment, then consider today's financial factors, ownership experiences and predicted appreciation value.
The luxurious style and rich heritage of Aston Martin cars make them a distinguished choice for future resale or a personal buy.
Today Aston Martin has partnered with AMG-Mercedes, to apply Mercedes's great selection of powerful engines and operating systems, further increasing the value of the luxury cars.
Updating the critical parts, along with the use of modern manufacturing techniques, secures Aston Martins' place as a great investment. Today you can confidently purchase an Aston Martin, knowing the car is useable, reliable and quick, whilst systems are similar to what a supercar possesses.

Which Aston Martin to buy?
If your core focus is to buy a modern Aston Martin with a high value, consider the recent DB11, around £155,200, but be cautious as the DB11 doesn't offer the best product when compared to more powerful models. For instance, the DBS is one of Aston Martin's best-performing models, and expectantly it carries one of the heftiest price tags costing around £238,725.
The Aston Martin Vantage is another great choice, recently receiving great market and owner feedback. Priced at a relatively cheap £120,000, the Vantage strongly competes with similar high-end sportscars. The Vantage is regarded as an exquisite and neatly-packaged starter, Aston Martin. A 5-litre AMG V8 engine is incorporated, offering fast acceleration and high top speeds.
Alternatively, if you want to buy one of the classics, then be prepared to part with more capital if you have the budget. The most desirable vintage models like the DB4s and DB5s can carry a cost of well over £600,000. The price can easily stretch past the £ 1 million mark if the model is even rarer or has a history in sports.
On the other end of the spectrum, at the moment, the less loved DB7 models are priced much more affordably between £20,000 and £50,000+, although the price will fluctuate based on maintenance and general care. These more forgotten models make for a great buy, as they retain the style, usability and grace of more expensive Aston Martin classics. Although older models may require greater restoration if bought as low-quality second-hand.

---
If you want to find out more about Aston Martin servicing, or about their servicng and repair within Maidstone and Kent, then get in touch today.