The Most Reliable Porsche Models
Posted by:
Admin
Tags:
Posted date:
16-02-2022
What are the most reliable Porsche models? This article looks at how reliable Porsche cars are and which models are the most reliable.
How reliable are Porsche?
Historically, Porsche hasn't had the best run of luck regarding its reliability. It's a common misconception that the more luxurious your car, the more dependable it will be. It's an easy mistake to make; given the amount of money you can spend on luxury cars, you would expect their reliability to be top of the range. But the truth is quite different.
In fact, at one time, Porsche was known for the distinct lack of reliability in its cars, ever-present at the bottom of many car comparison lists. They were even known to be one of the least reliable car brands in the UK back in 2015, only just beating Bentley in last place.
This particular vehicle dependability survey looked at 37 different car manufacturers and over 50,000 insurance policies to find which brand offered the least reliability.
But in more recent years, it seems the people at Porsche have taken the hint. Only two years after being slapped with second-to-last, they were named number one in the JD Power Dependability Study.
Achieving a similar "problems-to-cars" ratio as Lexus, who have topped the standings for many years, Porsche entirely managed to turn their game around, receiving a 5/5 score for overall dependability.
Naturally, the reliability of Porsches will vary from model to model, and this was taken into account in the JD study.
For example, the 2015 model of the Porsche Cayenne Turbo only received a reliability score of 3/5, with the 2014 Panamera getting a pitiful 2/5. And these scores aren't a fluke.
The Reliability Index data agreed that the Cayenne was unreliable, giving it an index score of 414 (with the average being somewhere around 120).
However, the story is a little different when considering what actual Cayenne owners think of their vehicles. Overall, owner satisfaction for this particular model is overwhelmingly positive.
Naturally, no car is absolutely perfect, and the Cayenne certainly has its faults, but on the whole, it appears that owners who are using their vehicles day-to-day are mostly positive in their feedback.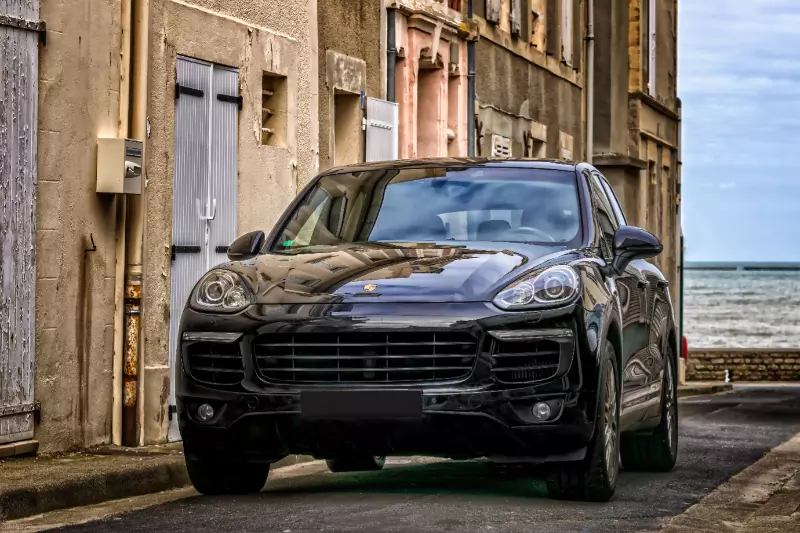 The Most Reliable Porsche Models
Porsche's history as an unreliable car producer mainly stems from a few common issues found across the different models they produce. From oil leaks to low batteries to clutch issues, the designers of Porsche had plenty of mechanical problems to get their heads around.
But, again, Porsche has managed to turn this image of unreliability around with some excellent models in recent years.
Here we will look at some of the more dependable Porsche models. Taken from online consumer reports, this list details some of the best Porsche vehicles in terms of reliability, with some ranking higher than Fiats.
Specifically, we have chosen ten different Porsche models to consider, and in ascending order, here they are:
Porsche Turbo S (991)
Many judges of the Porsche Turbo S (991) undoubtedly had the spectral horror of the manufacturer's unreliable past in mind when evaluating this particular model.
But, surprisingly for them, the 991 defied their meanest expectations. Many Porsche fans will remember the dismal days of the 996 and the 997 - but the 991 is a different beast altogether.
While those previous models had enough reliability issues to fill a list all on their own, the newer 991 is one of the most dependable vehicles ever to leave Porsche's assembly lines and join the market.
Porsche 911 GT2RS
Another high point in Porsche reliability standards, Top Gear, have ranked the Porsche 911 GT2Rs as one of the most dependable models they have ever produced. Springing from the GT2 ethos and a member of the fourth generation of 911s, this twin-turbo vehicle has a menacing top speed. This car is a truly reliable machine, which you will discover if you are brave enough to put your foot down.
Porsche 919 Hybrid EVO
Based on the Le Mans and World Endurance Championship winner, the Porsche 919 Hybrid EVO is a remarkable racer. Alongside its on-track capabilities, this particular model also excels in terms of reliability. Motor Trend sings the 919 Hybrid EVO's praises for both reliability and efficiency, and who are we to argue?
Porsche 928
Since its debut at the 1977 Geneva Auto Salon, the Porsche 928 has been a fan favourite.
This was a hallmark of classic Porsche reliability until it was discontinued in 1995, a popular vehicle unlike the other sports cars in its class. So much so that in 1979 the 928 was awarded European Car of the Year.
Porsche GT3 RS
Another vehicle from the 911 family, the Porsche GT3 RS, has received high praise from Auto Car as a highly dependable, high-performance model. Porsche have really focussed on the fine details with this one, with the GT classification making it a truly luxurious vehicle, along with its enhanced performance.
Porsche 914
Introduced back in 1969, the Porsche 914 is seeing a resurgence in popularity these days as an example of reliable classic cars and convertibles that offer good performance. The 914 was somewhat surpassed by its higher-performance counterparts in its day, with only 100,000 early versions being produced. But again, thanks to its trustworthy nature, the 914 is making a comeback.
2016 Porsche 911R
The Porsche 911R isn't for just any driver. Those who want an easy commute around town with all the mod-cons at their fingertips need to look elsewhere.
The 911R is a force of nature, built to deliver pure racing power with a reputation for being the "noisiest" of the 911 range.
As if that wasn't enough to get your inner racer excited, the 911R is also known for its incredible reliability.
Porsche 918 Hybrid7
While the price tag is enough to make your eyes water, the Porsche 918 Hybrid7 has received much acclaim due to its efficient performance and enduring reliability. With a cost just shy of three-quarters of a million pounds, this most luxurious of luxury hybrids boasts a top speed of 211mph. Their V-8 hybrid engines provide your drivetrain with up to 880 horsepower, with well over 900 ft-lb of torque to test your wheels with.
Porsche 911 Speedster
The 911 Speedster has been a favourite of Porsche lovers for many decades, and upon reading some of the many flattering reviews for this model, it is easy to see why. Some will claim this as the ultimate Porsche, offering blistering speeds and great reliability, and it is hard to disagree. Some claim that the winter start lacks a little power, which is the only thing keeping the 911 Speedster in second place.
Porsche 911 Carrera
Coming top of the list as the highest-ranked model for reliable Porsche vehicles, the 911 Carrera is in a class all of its own.
You will be hard-pressed to find a negative consumer review for this model, given that it has provided constant reliability throughout its lengthy production history.
The 911 Carrera has previously been voted one of the most reliable cars that the Porsche brand has ever produced, so there could never really be any other vehicle at the top of this list.
What are the most common Porsche problems?
Like any vehicle from other manufacturers, Porsches aren't without their faults. While some of the Porsches previously mentioned boasting some of the greatest reliability ratings ever awarded to luxury vehicles, from both critics and consumers alike, there are some issues that you will face as a Porsche owner that are common across most models.
Here we have detailed a few examples of the most common problems people encounter with their Porsches: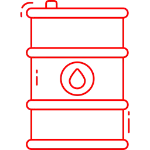 Oil Leaks
Many Porsche owners will have encountered the heartbreak of discovering an oil leak. For Porsches, the rear main seal is usually the first to go, leading to leaks.
This is a tricky fix that will require an expert hand. Given that you will have to completely remove the transmission to reach the seal, it is best to take it to a dedicated Porsche service if you have a leak.
Low or Non-Existent Battery Power
This is a very common issue for Porsches and other luxury car brands. Given that opulent vehicles won't get used as frequently as more practical cars, this can lead to your battery gradually losing power.
Therefore, when you do come to use your Porsche, you may find the battery dangerously low or without any power at all. For whatever reason, this issue seems to affect Porsches more often than other luxury car brands.
Suppose you plan to leave your Porsche in the garage for an extended period of time. In that case, aside from regular maintenance, the best way to avoid a flat battery and ensure trouble-free ownership is to purchase a high-quality battery maintainer.
You can leave this device attached to your vehicle while you aren't using it to ensure that it has enough power to get out of your driveway when you come to take your Porsche for a spin.
Clutch Pedal Issues
A problem that seems to overwhelmingly affect Porsches, particularly the 911 Turbo models, is that of a heavy clutch.
Most often, this is due to issues with the pressure accumulator. This essentially acts to give your clutch pedal a better feel, making it easier to push when you engage your clutch while your car is stationary.
However, in Porsches, this accumulator is often found to release hydraulic pressure back into the system, making your clutch feel incredibly heavy when you depress the pedal.
Luckily, a heavy clutch is one of the more easy repairs regarding common issues with your Porsche. All you need to do is have your clutch pedal or the accumulator replaced.
So there you have some of the more common issues affecting Porsches. It will be helpful to keep your eye out for these problems while driving your Porsche, as you never know when they might strike.
Alternatively, if you are considering purchasing used Porsche cars, besides asking about the usual mileage, warranties and MOTs etc., enquiring whether any of these common Porsche issues are present in the used cars you are considering is a must before you pay for anything.
---
If you want to find out more about Porsche servicing and repair in Maidstone and Kent get in touch today.